!!!New from Fieldstone Cabinietry!!!
New Door Styles, Curved Mullion Doors
Introducing two new curved mullion doors, Heirloom and Radius. They are available in select door styles in Alder, Cherry, Hickory, Maple and Red Oak.
Shown here are the Radius Mullion Door in Maple finished in Pearl Chocolate Cottage and the Heirloom Mullion Door in Maple finished in Butterscotch.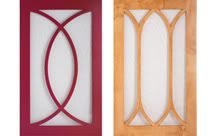 Quarter Sawn Oak Doors for Fieldstone Custom Inset Cabinetry
Our five popular Custom Inset Cabinetry doors - Athens, Fairfield, LaCrosse, LaGrange and LaSalle - are now available in Quarter Sawn Oak.
Shown here are the Athens door in Quarter Sawn Oak finished in Oregano with Chocolate glaze, the Fairfield door style in Quarter Sawn Oak finished in Natural, the LaCrosse door style in Quarter Sawn Oak finished in Harvest with Chocolate glaze, the LaGrange door style in Quarter Sawn Oak finished in Chestnut and the LaSalle door style in Quarter Sawn Oak finished in Toffee with Chocolate glaze.
Three New Cabinetry Styles, Introducing Exotic Veneers!
Need something "different", something a little wild? Try the tropics.
Sleek, modern Bamboo has a fresh look and clean lines. If you seek balance and straightforward style, Bamboo is a natural choice.
Rosewood features dark veining that sweeps through bands of lighter tones, creating a dramatic statement.
Wenge (pronounced when-gay) is captivating in its simplicity, with fine, straight grain and an even tone.
Rose Hill now offers the full line of JSI Cabinetry.
JSI offers rich details, attractive finishes, quality all-wood construction and an assortment of cabinets to fit your home and your lifestyle.
We are proud to provide affordable alternatives to today's over-priced styles. We do it by sticking to the basics – products that are functional and efficient – that stand the test of time, both in workmanship and design.
JSI cabinets and related accessories are the perfect choice for the discerning homeowner, adding value to your home for years to come.
Pictured is the Lexington door style.
Updated 4/21/09
The Palette Collection has been revamped, several styles haven been discontinued in place of three new and very exciting collections. Among the new styles are the traditional Heartland Collection, the modern Olympia Collection and the classic Hawthorne Collection.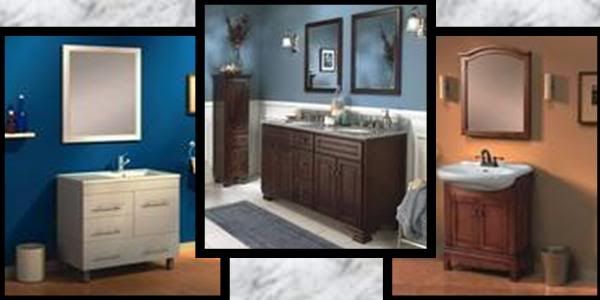 New for 2009
CaesarStone's unique ingenuity and ability to influence trends can be captured in a remarkable new lineup of surfaces that push the boundaries of creativity. The Color Expression '09 Collection offers an impressive recycled line, a new matte-hammered texture, and the first and only black metallic-accent surface - all covered by a Lifetime* Warranty.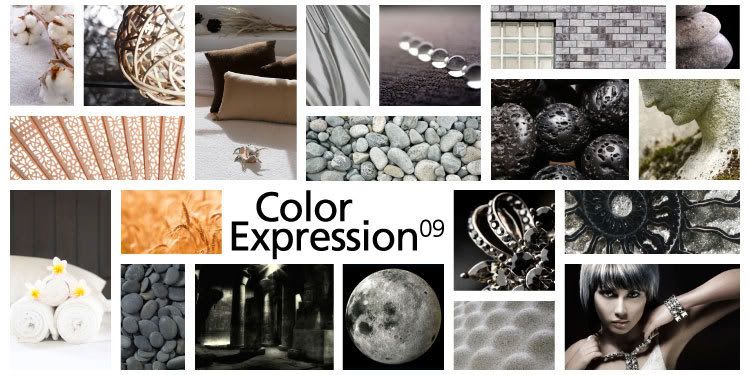 Introducing
LG HI-MACS Acrylic Solid Surface is a solid homogeneous sheet or slab resistant to stains. This means the color and design are consistent throughout making it ideal for surfaces that are subject to moisture and heavy wear. This non-porous surface rejects the growth of bacteria making it the logical choice in areas of food preparation, even over granite. It has the elegance of stone with a thermoformable quality, giving you creative license to explore your ideas with confidence.
With LG HI-MACS you receive an industry leading 15 year fully transferrable warranty, making this investment one you can feel secure in.