Kid's Night 2010. The day was warmer than expected, but those who braved the elements had a great time. Thanks to all the sponsors and volunteers who made this day possible! Rose Hill Kitchen and Bath would like to thank Perotti Plumbing, Plimpton and Hills Plumbing Supply, Laigle Floorcovering and Premier Auto Glass.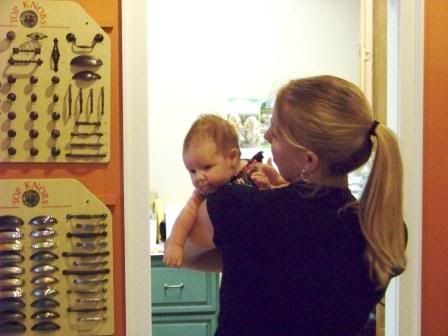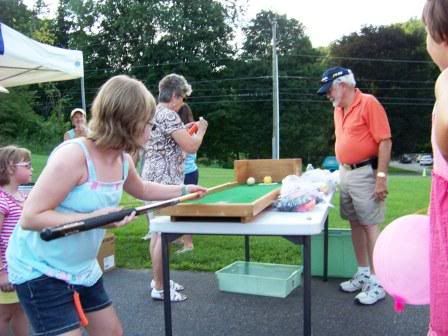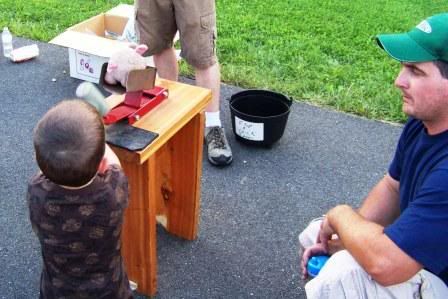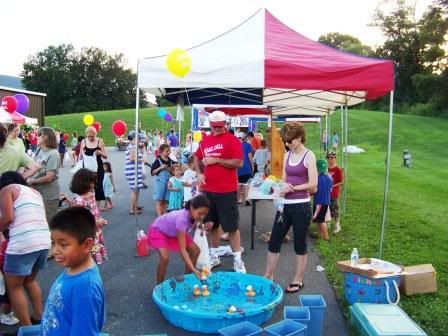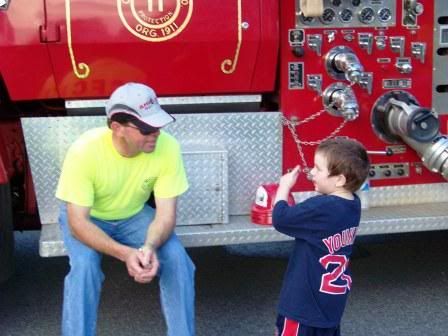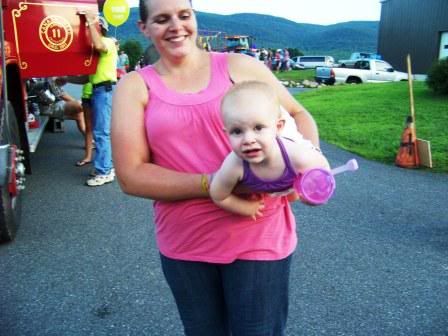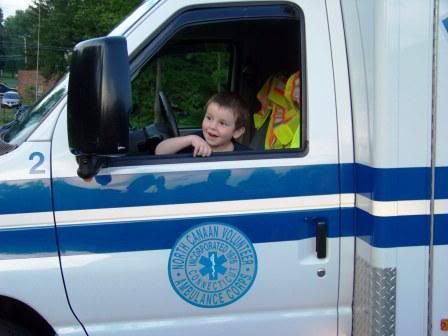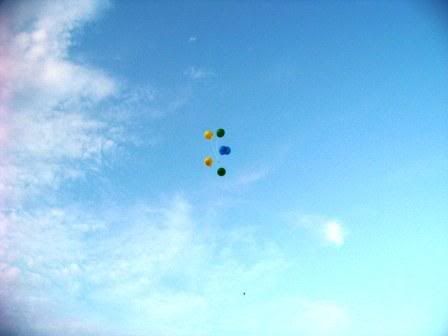 November 29th the Rose Hill delivery truck was decorated and entered into the 2nd annual Canaan Parade of lights. In attendance were Santa and his elves. The truck will remain decorated and on display in front of the store through the holiday season.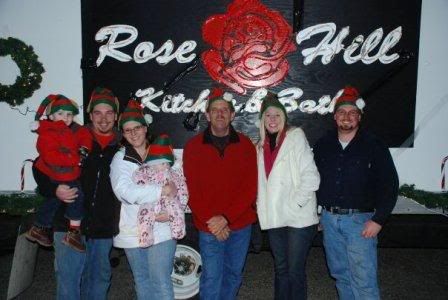 Kid's Night at Rose Hill was a huge success once again. As always, thanks to everybody that helped out. On behalf of Rose Hill Kitchen & Bath, Perotti Plumbing, Plimpton and Hills Plumbing Supply and Laigle Floorcovering, we hope everybody had a good time.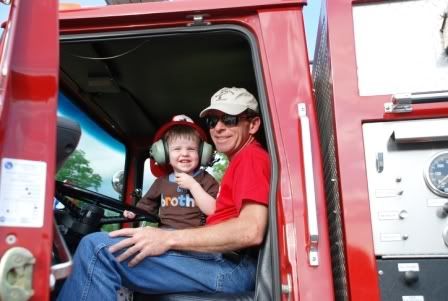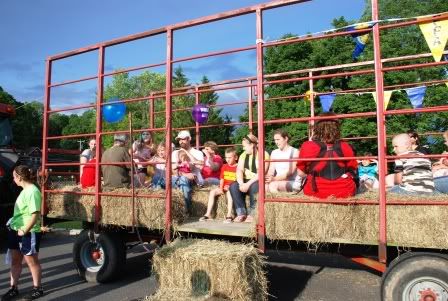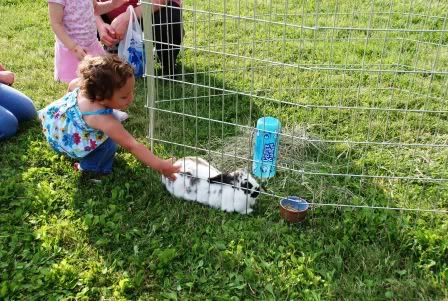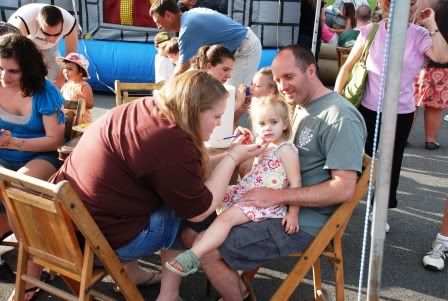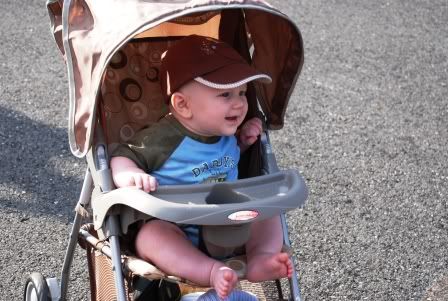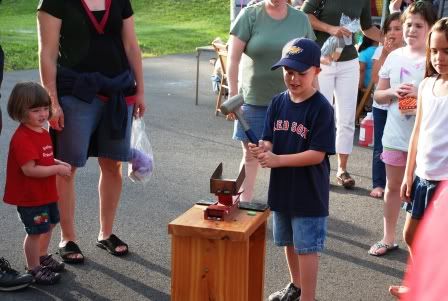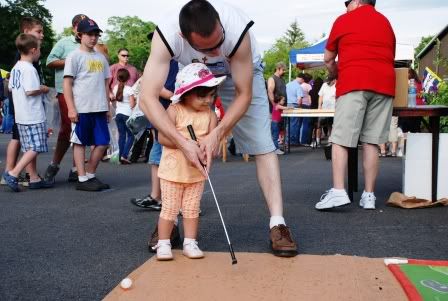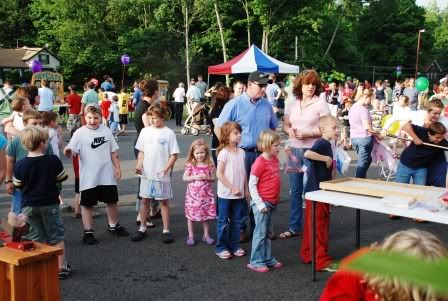 April 11th 2009 the Easter Bunny paid a visit to Rose Hill.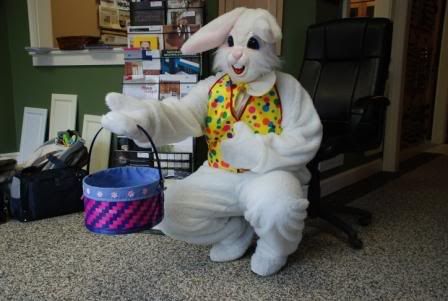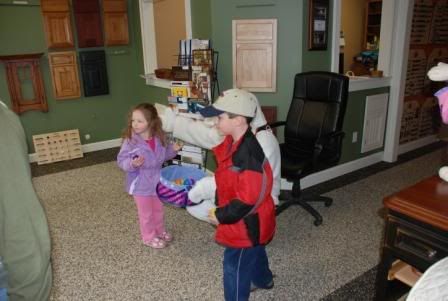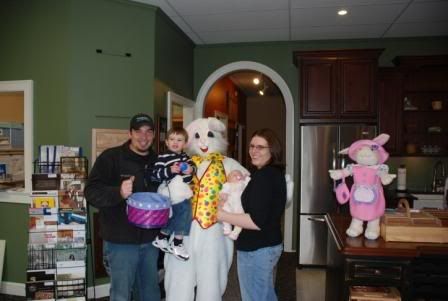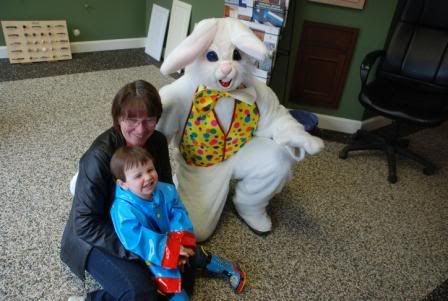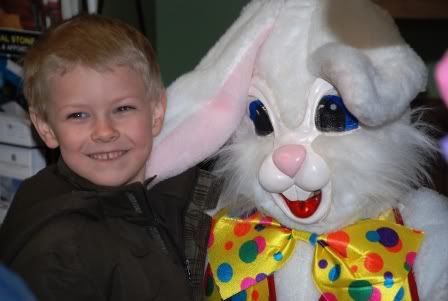 Rose Hill had a very successful showing at the March 22, 2009 Tri-State chamber of Commerce trade show. The whole family, including our newest members, was out in full force.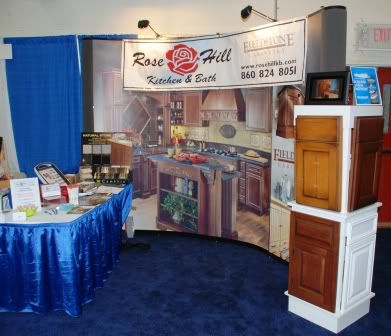 Our booth all set up and ready to go
The Rose Hill crew. Back Row left to right: Matt Devino, Michael Devino, Kristen Devino, Lisa Warren (with Hailey) and Mike Devino. Front Row left to right: Brandy Curtis, Betsy Devino (with Sean Warren) and Designer Sandy Michaels.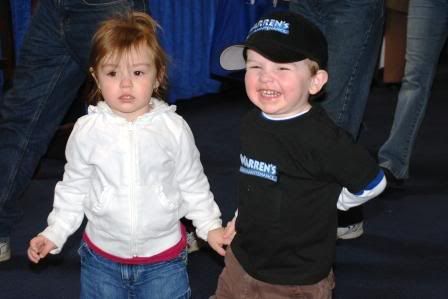 Pictured are new best friends Angalina Pazmino and Sean Warren
Recently Mark Goldman, president of Pennville Custom Cabinetry, paid us a visit to discuss new and innovative features being added to the already impressive Pennville line. We were able to arrange it so their arrival coincided with the installation of the spectacular double thick engineered stone top on our nearly completed Pennville display. Also present at the meeting was Frank Lasko, our Pennville sales representative. Together the unveiled several new door styles as well as a servo driven drawer opening system. Mark assured us that, even in these tough economic times, Pennville continues to strive to be provide the very finest in custom cabinetry.
Pictured left to right: Mark Goldman, Matt Devino and Frank Lasko
Kid's Night was a huge success. Thanks to all those who helped out.