Mike Devino started Mike's Millwork and Home Improvement in his basement over 30 years ago. Mike's dad knew how to fix or repair anything and had a gift for woodworking. Inheriting his dad's passion and talent, Mike took up woodcarving in high school and his dream was to someday open his own cabinetry business.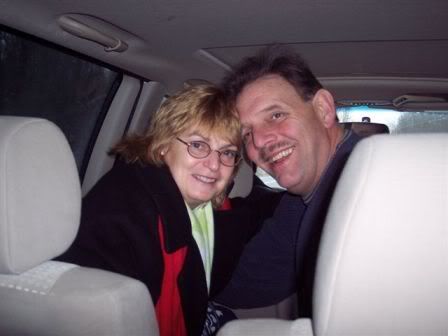 After meeting Betsy Riva in 1971, and later marrying her in 1974, Mike began to work at C.A. Lindell and Sons in 1975. Mike assisted customers in the hardware store and helped Red Riva in Lindell's millwork department for over 15 years. It was during this time that Mike and Betsy, with much help from family and friends, began construction on their home in Canaan, CT. The first thing Mike did was build a small workshop in the basement. A radial arm saw handed down from his father was his first large piece of equipment. With a brand new workshop, Mike began taking on roofing and home repair jobs. These included renovations and cabinet projects which he worked on after spending his day at Lindell's. Soon the children began arriving; Michael in 1979, Matthew in 1981, and Lisa in 1983. As the family grew, so did Mike's part time business.
In 1989, with a large customer base, it was time for us to make a family decision. Could a full time business be made out of Mike's part time job? With the help and encouragement of the Riva family at C.A. Lindell's, Mike's Millwork and Home Improvement began full time in May of that year. It wasn't long before Mike outgrew the basement shop and built his own workshop. As the children grew they all went to the shop to help their father build stuff. Each had their own toolbelts and toolboxes complete with tools and a locker to keep everything in. The business was successful, but Mike still dreamed of his own cabinet shop. As the family grew the business stayed the same, after all we had baseball, soccer, basketball, dance class, and skiing among other things that keep a growing family busy.
Before we knew it the children were in college. One day Matthew arrived home from college to announce, much to our surprise, that he wanted to join Mike's Millwork. In the year 2000 that Matt began working with his dad. That partnership changed the course of Mike's Millwork. With Matt's energy and enthusiasm along with his dad's experience the business grew quickly. Six years later Mike and Matt saw a need in the area for affordable, high quality kitchen and bath cabinets. They also know it was important to include the great service, satisfaction and trust that we have built our business on. They decided it was time to pursue Mike's dream of owning a retail cabinet business. Rose Hill Kitchen and Bath was created.
With the challenge facing us to open Rose Hill and keep Mike's Millwork running we approached our oldest son, Michael, about joining in our new venture. Michael began working for us in June of 2006.
As we begin the next chapter of our lives we invite all of you to stop into our showroom located at the Rose Hill Plaza, 210 East Canaan Road in East Canaan, CT. We are proud to offer a wide selection of cabinetry, including products by Fieldstone. In addition, local fabricators will install a variety of countertop materials. A full time designer will be employed to answer your questions and meet with you at your convenience. We would be proud to help you build the new kitchen, bathroom, home office or entertainment center of your dreams.